24 Hour Emergency Air Conditioning Repairing Services In Mississauga
Top Rated Emergency Air Conditioning Repairing
It's wonderful when your air conditioner works properly, and it's easy to take your system for granted. However, if your system fails, leaks, or overheats, it may be disastrous, not to mention quite uncomfortable on the warmest days of the year. We arrive at your home or business to deliver prompt Air Conditioner Repair Service so you can get on with the rest of your day. In the event of an emergency, our 24-hour air conditioning service crew will arrive immediately and repair the problem.
Do You Notice Unusual Noises
There are a few possibilities for why your air conditioner is producing weird, screaming noises. The fan belt may be loose, which is a typical issue. Maintaining your system properly will help you avoid this problem, but life happens, and you'll need to call a professional for an AC repair appointment. Another reason your air conditioner is creating a loud, screaming noise is that the compressor is working at a high amount of pressure, which is potentially dangerous. If a noise appears to be severe, immediately turn off your air conditioner and contact us for urgent emergency AC repair.
Do Your Notice Strange Odors?
A burning stench emanating from your air conditioner is typically a symptom of an electrical problem or a part that has been severely overheated. If your air conditioner smells like it's on fire, you need to have it fixed right away. Service Experts are available 24 hours a day, 7 days a week to repair your air conditioner.
There Isn't Any Airflow
If you can't feel any air circulating or your air conditioner doesn't seem to be turning on, it's a sign that the cooling system isn't working properly. It might be a miscalibrated thermostat, a problem with the fan, or your air conditioner has finally given up. If your air conditioner isn't blowing cold air or it's blowing hot air, call
Encore 21
experts right away, especially if the weather is bad, so we can get someone out to make sure your family is safe and comfortable. In extreme heat, not having a working air conditioner is a 24 hour AC repair.
Our Customers Trust And Rely On Us For Central Air Repair For The Following Reasons:
Service is available 24 hours a day, seven days a week, with no overtime charges.
Our fully supplied service vans allow us to provide same-day air conditioning servicing.
A large selection of air conditioners that are both cheap and of high quality. Repairing your air conditioner at a reasonable price is simple. A variety of dehumidifiers and humidifiers are available to assure your total comfort.
Certified and uniformed professionals do all air conditioning repairs.
All of our house ac repair services come with a 100% satisfaction and money-back guarantee.
For Your Residential Air Conditioning Repair, There Is Just One Company To Call We have decades of experience and only select the best, most dependable air conditioners from the industry's top brands. These are units that have been hand-picked for our clients because they provide excellent value, high efficiency, and dependable quality. Our professional and friendly crew would be glad to assist you with central air conditioner installation, repairs, or regular ac unit service under one of our service plans. Our cooling experts can also provide you with dependable and competent advice on the optimal solution for your needs. Encore 21 provides 24-hour air conditioning repair because we understand that air conditioning systems can fail at any moment. We have highly qualified experts available 24 hours a day, 7 days a week to handle any emergency air conditioning repair.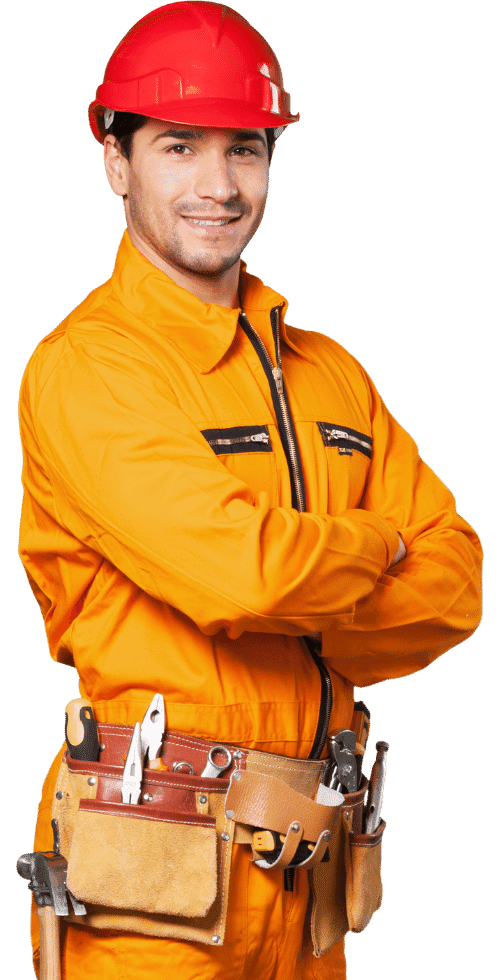 Get In Touch With Us!
Our vans are fully supplied with all of the essential equipment, parts, and materials to fix our clients' air conditioners on the spot. There is never a good moment for your air conditioner to cease operating properly. Losing your air conditioning means you must fix it as quickly as possible. That's why Encore 21 recognizes the necessity of providing homeowners with an AC repair that is both on time and on price. Encore 21 is licensed and qualified to repair all brands and models of air conditioners, from electrical difficulties to coil issues. Our specialists are well-versed in dealing with any problems that may arise. If your system isn't operating, please call us right away or submit a "service request," and one of our helpful customer care representatives will get back to you as soon as possible.
Address
7033 Telford Way, Unit 12
Mississauga, Ontario L5S 1V4