Air Conditioning Service & Maintenance In Mississauga
An air conditioner, like any other equipment, is subject to normal wear and tear and requires routine maintenance to work properly. Whether you use your air conditioner all year or only in the summer, the air filters collect dust, pollen, and other contaminants.
Top Rated Air Conditioning Service And Maintenance
Our technician cleans all filters completely during AC service to ensure that pollutants are removed and clean air is distributed throughout the room. To eliminate pollutants, all major AC brands advocate seasonal cleaning and maintenance. Regular AC maintenance may improve AC performance while also lowering power expenses. A non-serviced air conditioner may use more energy to produce cold air or may not offer adequate cooling owing to issues like gas leakage. During an AC maintenance service, our technician will look for problems like a gas leak or any other problems that are preventing your AC from performing at its best. A little problem that goes unaddressed might grow into a major one in the future, necessitating costly repairs. In the long term, preventive maintenance, early discovery of issues, and resolution save money.
Regular maintenance can help you avoid AC repair problems from occurring in the first place. While there's no assurance that your air conditioner will never need repairs, regular air conditioning maintenance can help you avoid 85 percent of them. Some homeowners make the mistake of thinking it's acceptable to wait until their air conditioner breaks down before having it examined, but this is risky for several reasons: Your air conditioner's performance will suffer as a result of the time it spends in less-than-ideal conditions, resulting in increased cooling expenses. Repairs are unpredictable costs—some might be little, while others can be as costly as purchasing a completely new system. During the time you put off scheduling maintenance, the harm might have spread to other components of the system. Maintenance is only required once a year, right before the summer season begins. Allow us to assist you by arranging maintenance visits. Your air conditioning system is probably a necessary piece of equipment, so when it breaks down, you need an HVAC firm you can rely on. Our staff provides skilled air conditioning repairs and tune-ups with a 100% satisfaction guarantee. Our EPA-certified air conditioning experts are constantly educated to perform air conditioning repair and maintenance services on a variety of brands and system types.
Encore 21
's Air Conditioning and Heating can assist you with maintenance when the time comes. Don't hesitate to call us for help with any brand or model of air conditioner, no matter how old or huge it is. We'll figure out what's causing your AC maintenance issues and make sure you get the best quality service. All of our work is backed by a 100% satisfaction guarantee, so if your issue isn't resolved, you may contact us again
In a few situations, simply changing the air filter might resolve your air conditioner's odd behaviour. But, for the most part, it's safe to anticipate that your air conditioner will require repairs whenever it performs differently than usual. There are many things that may go wrong within an air conditioner, and there are several indicators that your air conditioner needs to be inspected. Consider the following scenario:
Unusual noises
Concerns about operations
Cooling capacity is reduced.
While we can't tell how serious an issue is based on symptoms alone, any unusual activity should be investigated by one of Encore 21 Air Conditioning & Heating technicians. We maintain and service central air conditioners, ductless air conditioners, heat pumps, ducting, inverter air conditioners, and other air conditioning systems. Not all AC service providers are created equal. It's tempting to go with the cheapest vendor, but it's better to go with an approved service partner. A vendor that a product manufacturer acknowledges as qualified to provide services that satisfy the manufacturer's requirements is known as an approved service partner. It is preferable to choose an approved service partner if you want a high-quality service at a reasonable price. Furthermore, using an unlicensed service provider may violate the manufacturer's warranty. We are approved service partners for most brands of ACs. When you choose us you can be certain that your maintenance will be completed by skilled experts and in a timely way. OEM items, not third-party parts, will be used in any replacements. Third-party replacement components may be of poor quality or incompatible with the air conditioner. Using them can result in significant consequences, such as the escalation of a crisis or a complete breakdown. Give us a call to get your AC maintenance done today.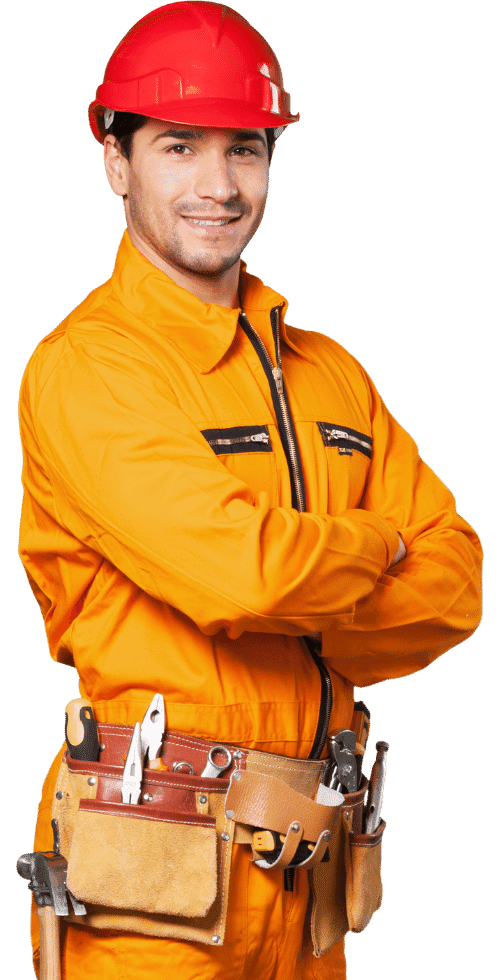 Call Us Today To Get Your Free Quote
Address
7033 Telford Way, Unit 12
Mississauga, Ontario L5S 1V4