Commercial HVAC Services In Mississauga
When your furnace breaks down, it may cause a slew of problems, especially during the winter months. There's also the risk of your pipes freezing and bursting, in addition to the inconvenience of feeling icy cold inside your own house. That is why
Encore 21
is open 24 hours a day, seven days a week, including weekends and holidays.
Top Rated HVAC Installations
We have been educated and certified by a variety of HVAC manufacturers, so you can trust us to handle even the most difficult commercial HVAC installations. Our commercial HVAC installation projects are overseen by professional field supervisors and business executives who guarantee that each job is finished to your satisfaction. We've worked on a wide range of commercial HVAC projects, including retail stores, office buildings, restaurants, hospitals, private schools and colleges, theatres, banks, and everything in between. All brands and equipment technologies, including VRF systems, rooftop units, chillers, and split systems, are familiar to our specialists. We're also up to speed on the most recent developments in advanced HVAC controls. Encore 21 is a local business with a culture that encourages us to always improve and go above and beyond for our clients. Our ultimate objective is for you to be completely satisfied. Throughout every aspect of a commercial HVAC installation project, we keep the customer's goals and needs in mind. As a result, we don't just assume we know what you need. We inquire and listen.
Contractors and company owners alike select Encore 21 for commercial HVAC installation because we make the task simpler by providing clear and dependable communication and a desire to go above and beyond to complete the project to your satisfaction. We offer the knowledge and experience to provide HVAC design and construction services for commercial buildings. From the original concept through installation and maintenance, we can accomplish full projects like a home or a retail store.
HVAC Repair
Encore 21 is the industry leader in commercial HVAC repair and maintenance. We have more trucks on the road than any other HVAC service company in the region, allowing us to respond to your needs more quickly. Our highly qualified and experienced experts will have a thorough understanding of your equipment and will know how to properly fix it. Even if you have an ancient legacy system or a unique design, we've probably worked on something similar in the past 20 years. Everything from basic rooftop units to large multi-zoned VRF systems may be repaired by us. We can also assist you in making an informed selection if you are faced with a repair or replacement issue. If your business gas furnace isn't working properly, we'll have it fixed quickly so you don't have to deal with a no-heat situation. If your area is heated and cooled by a heat pump system, you'll need a commercial HVAC repair firm with experience with these systems. We've worked with both vintage heat pumps and new VRF (variable refrigerant flow) systems that provide both heating and cooling.
HVAC Maintenance
A well-maintained system operates more effectively, resulting in constant comfort and lower energy expenditures. Regular maintenance allows for the early detection and correction of issues that may otherwise lead to failures. Well-maintained equipment lasts years longer than systems that have been ignored. You can prevent the worry and financial strain that unexpected breakdowns and repair expenses may bring. If there is an emergency, you will be given priority service. Having a regular supplier who is familiar with your equipment, its position, and its eccentricities saves you time since they can start to work straight away with no guidance. We do not provide maintenance contracts that are one-size-fits-all. We collaborate with you to create an HVAC maintenance agreement that meets your demands and fits within your budget. You may opt to cover your complete HVAC system or just specific pieces of equipment or components, for example. You may also select the degree of coverage that best suits your needs. Full coverage provides the most comprehensive protection, including 100 percent labour, parts, and materials coverage, as well as emergency service with a 24-hour response time and regular preventative maintenance. Full labour covers the whole cost of repairing, replacing, and maintaining your covered equipment. The cost of the equipment and components required to perform repairs is your responsibility.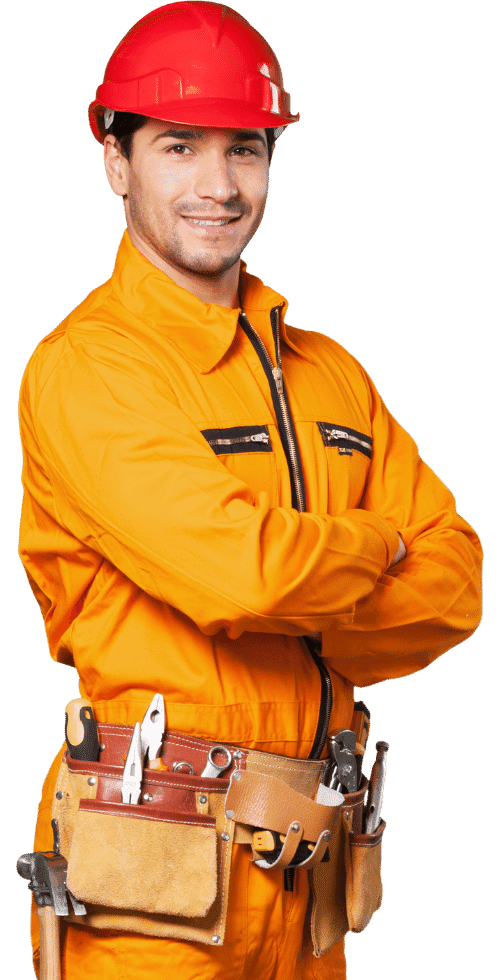 Get In Touch With Us!
Preventive maintenance is a one-time charge that covers a number of routine maintenance visits throughout the year but excludes emergencies, repairs, and replacement parts. The maintenance plans offered by us are among the most extensive in the market. We go beyond routine inspections to look into parts and systems that may be under stress, detecting any issues early so they don't become major difficulties later.
Address
7033 Telford Way, Unit 12
Mississauga, Ontario L5S 1V4