Furnace Repairing Services In Mississauga
When your furnace breaks down, it may cause a slew of problems, especially during the winter months. There's also the risk of your pipes freezing and bursting, in addition to the inconvenience of feeling icy cold inside your own house. That is why
Encore 21
is open 24 hours a day, seven days a week, including weekends and holidays.
Top Rated Furnace Repairing Services
We understand that furnace breakdowns don't often happen at opportune times. Our team of specialists is here to assist you whenever you want professional assistance in Mississauga. A furnace is a complicated device with several elements that operate together. If a single component fails, the entire system can be brought to a halt. Motors, sensors, igniters, gas valves, fans, flame rectification systems, controls, and bearings keep every furnace running properly. Any one of these components can fail, causing the entire system to fail. This is why expert upkeep is so important. If your furnace keeps switching off prematurely, it's possible that the flame sensor is broken and isn't turning on the gas valve. A furnace's short cycle can also be caused by the flue pipe/exhaust vent. If dirt and debris clog the flue pipe, heated gases will overheat the furnace, triggering a safety mechanism that will shut it off.
Please contact us if you experience any of the following issues:
The pilot light won't turn on.
The thermostat isn't working properly.
You hear strange noises.
The burners aren't going to stay lit.
The blower isn't blowing enough air or won't switch off.
Indication That Your Furnace Needs Repair
A Strange Smell Is Coming From The Furnace –
A stale furnace does not always indicate a problem. The faint odour of gasoline is common, especially during the initial usage of the season. Most furnace scents, on the other hand, should fade away with time. You may have a gas leak or dust accumulation within your unit if you notice an unusually strong stench of gasoline, an unexpected or abrupt odour, or a fragrance that doesn't diminish. Our HVAC experts can examine your system to determine what's causing the stench and where it's coming from.
Air Temperatures: Cold or Lukewarm –
It's possible that hot air is escaping through your ducts if your home isn't evenly heated. Heat may be seeping out of the attic if frost and ice form on your roof. Call our specialists instead of turning up your thermostat to no avail. Without overworking your furnace, we can rapidly eliminate chilly draughts and leaks.
The Furnace Is Having a Hard Time Starting – The inability to switch on a furnace is frequently a symptom of underlying problems. You most likely have disconnected wiring, dead batteries, or a broken thermostat if it takes numerous efforts to start a unit or your furnace keeps restarting. Pilot Light Is Discolored – The colour of your pilot light may reveal a lot about you. The colour of a healthy pilot light is blue. If it's yellow, you could have an issue with ventilation. A yellow flame shows that the gases are out of balance and that carbon monoxide is not dispersing as it should. This is a serious health and fire danger that requires immediate care. Insufficient Heat – The fact that a furnace is not producing enough hot air is perhaps the most evident indicator that it needs to be fixed or replaced. Something is wrong if your thermostat settings are set to mild temperatures. Our specialists can inspect your ductwork for leaks, thermostat issues, and furnace problems. We'll provide a selection of heaters that are ideal for your scenario after analysing your specific tastes, budget, and house. Our specialists carefully follow the manufacturer's instructions and make sure that the existing ducting will function with the new furnace. Our furnace professionals are highly qualified, courteous, and dependable, and can install any type of heater, including boilers, heat pumps, and eco-friendly geothermal systems for your Mississauga property.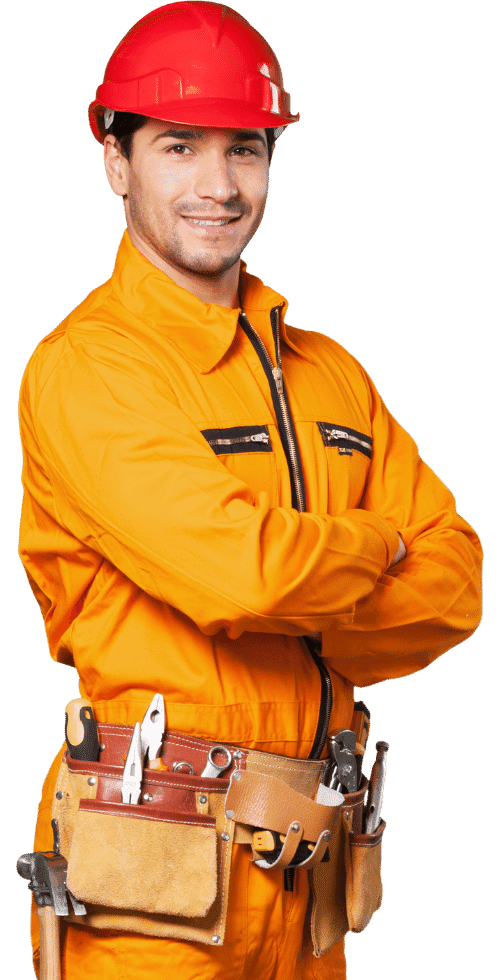 Get In Touch With Us!
With the Encore 21 100 percent satisfaction guarantee, One Hour Heating & Air Conditioning stands behind all of its work. It's difficult to top the peace of mind that comes with knowing your furnace was professionally installed and is backed by a reliable guarantee. When our furnace experts arrive, they do it with honesty and regard for your privacy, safety, and local laws. We go above and beyond to make each customer feel comfortable, cared for, and warm on the inside by working as a team and aiming for perfection.
Address
7033 Telford Way, Unit 12
Mississauga, Ontario L5S 1V4